No results were found for the filter!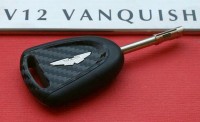 002 Cabonoptik Aston Martin Vanquish
A properly matching Stickers to laying on on remotecontrol.Acts it around a poured plastic by thermal effect properly matching like a second skin lays itself on. But the surface I does not print on like genuine carbon coined/shaped. Very pleasantly and high-quality, is resistant and comes the genuine carbon as near as no other procedure touches itself. The effect results...